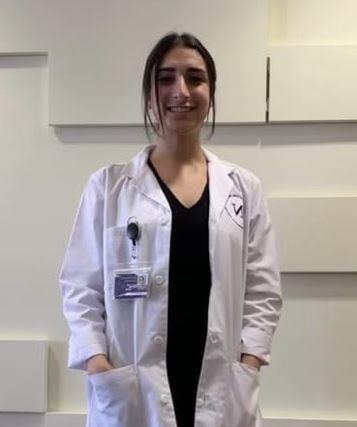 Phone:
Email:
Degrees and Certifications:
Olivia Palino ~ Class of 2016

Olivia Palino was a graduate of the class of 2016. She was a member of the first class to graduate from the STEM Academy when it embarked in 2012. Of the original 30 students, Olivia was 1 of only 8 students that completed and graduated from the program. During her years at Lacey, she was a member of the National Honor Society, track team and soccer team in which she lettered.

After graduation, Olivia attended Rowan University School of Engineering, focusing on prosthetics. In 2018, she graduated as a Biomedical engineer.

Immediately after graduation, Olivia applied to Northwestern University Feinberg School for her master's degree in Prosthetics and Orthotics. She was one of the 40 students they selected from world applicants for the program. Upon graduating in March of 2023, Olivia will be completing an 18 month residency program in west Jersey then sitting for her national boards. She will then become a certified prosthetist and orthotist. It is her hope to work with children in a hospital setting.