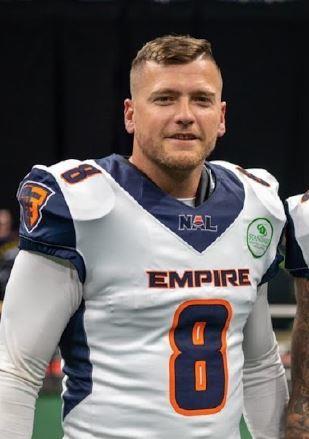 Phone:
Email:
Degrees and Certifications:
Warren Smith ~ Class of 2006

Warren Smith graduated from Lacey Township High School in 2006 and was a member of the men's undefeated State Championship Football team. As a member of that team, Warren played both defensive back and quarterback. When Warren graduated from Lacey Township High School, he was awarded a scholarship to the University of Maine as a quarterback.

Warren continued as an impressive quarterback as he broke many records while he was there. After graduating from the University of Maine, Warren went to Germany to play pro football. When Warren returned home, he began a coaching career in the college ranks while becoming a quarterback in the Arena Football League, having won a championship this past season in Albany.

Warren is now a physical education teacher here in Lacey and coaches football and basketball for the school. With the football team, Warren focuses on the offensive side of the ball and, as a basketball coach, Warren is instrumental in the development of our younger athletes. We are lucky to have Warren as a member of our faculty and coaching staff.