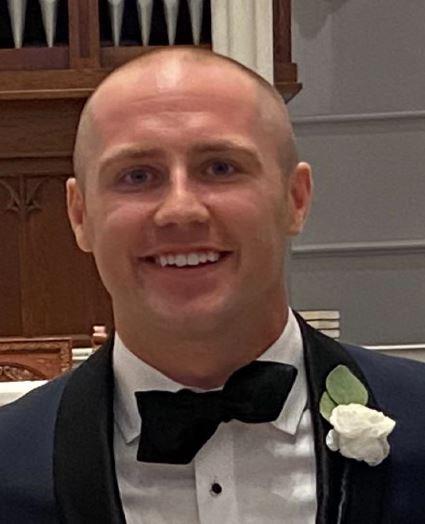 Phone:
Email:
Degrees and Certifications:
Patrick Maguire ~ Class of 2009

Patrick Maguire is a proud graduate of the Lacey Twp High School Class of 2009. Patrick attended Lacey Twp. Schools for his entire primary school career, beginning at Cedar Creek, before moving onto Mill Pond, LTMS, and LTHS. As a Kindergartner, Patrick was a part of the ribbon cutting ceremony for the Lacey Twp. Middle School he would later attend. Patrick graduated high school 9th in his class and was a member of the National Honor Society.

He was the Class President from 8th grade through Junior Year, and Student Government President in his Senior Year. Patrick has fond memories of attending Board of Education meetings as a Student Ambassador and appreciated the mentorship of the board members during that time. He was both a member and super fan of the Lions, participating in cross country and tennis while spending countless afternoons supporting his classmates in all varsity sports.

Patrick credits Lacey Twp. Schools for providing a solid educational foundation that led to an opportunity to attend and graduate from Villanova University in 2013. Advanced Placement (AP) courses offered at Lacey Twp. High School allowed him to test out in introductory-level classes in college, leading to Patrick double majoring in Finance and Real Estate. He also credits WLTS TV 21 classes for his comfort with public speaking and presenting.

Patrick says the best part of Lacey Twp. Schools are the teachers and still credits Miss Broome (1st Grade), Mrs. Warren (6th Grade), Mr. Leta (History), Mr. Kuzman (Physics), and Ms. DeFelice (Student Government) for sparking his lifelong passion for learning. Today, Patrick is the General Manage of 3 Bryant Park, a 42-story, 1.2 million square foot office building in Midtown Manhattan.