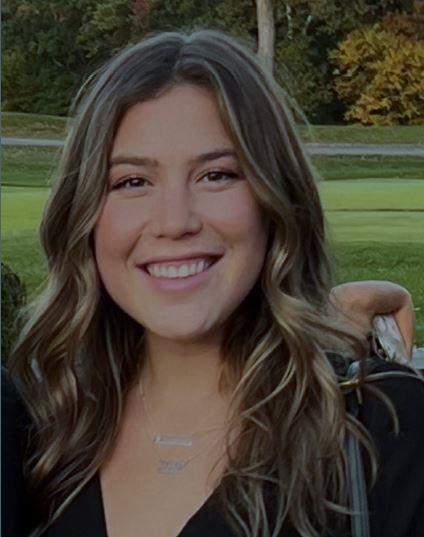 Phone:
Email:
Degrees and Certifications:
Ashley Klaus ~ Class of 2015

Ashley Klaus is a lifelong resident of Lacey Township, starting off at Cedar Creek to being an LTHS Graduate from the Class of 2015. During her time at LTHS, Ashley was inducted into the National Honor Society, a 4-year varsity cheerleader for Co-Ed cheer, Football Cheer and Basketball cheer teams for varying years. She was also involved in Student Government for 4 years, serving as class Vice President for Freshman and Junior year. She also had a quick stint on the girls lacrosse team freshman year, where she played/rode the bench and eventually went on to manage the team for her remaining 3 years. Go Lions! After high school graduation, she went to Purdue University, where she majored in Selling and Sales Management, securing 4 internships through her time at Purdue. She was heavily involved in her major, where she ended up running the whole program as the Head Administrative Intern.
As Head Intern, she held the responsibility of running weekly sales competitions with over 100 people each, managing their partners consisting of Frito-Lay, PepsiCo, and more. During this time, she had 10 people reporting to her working in different capacities. At Purdue, Ashley was also very involved in her sorority, Alpha Chi Omega, where she held the office of Social Chair for 3 years.

While attending Purdue, Ashley also interned at Reckitt Benckiser, who owns Lysol, Mucinex, Air Wick, Finish, Woolite ,etc, where she was on the Amazon team, spearheading the biggest day of the year, Amazon Prime Day. After graduating from Purdue in 2019, she went on to move to Boston to work at Dell Technologies. At Dell, Ashley was an Inside Sales rep for Education Services for 3 years, helping to manage some of Dell's largest accounts in NY/NJ. As of recently, Ashley was promoted to Account Executive for Education Services in the NY/NJ area, where she now manages the relationships independently. Some of Ashley's top accounts include Bank of America, Citigroup, Bloomberg, Goldman Sachs, Metlife, and she is responsible for managing multimillion dollar business accounts daily. Ashley would love to thank every person in the Lacey School system that has helped boost her to where she is now. Without her strong foundation and support system starting in Lacey Township, it is no doubt she wouldn't be where she is today.