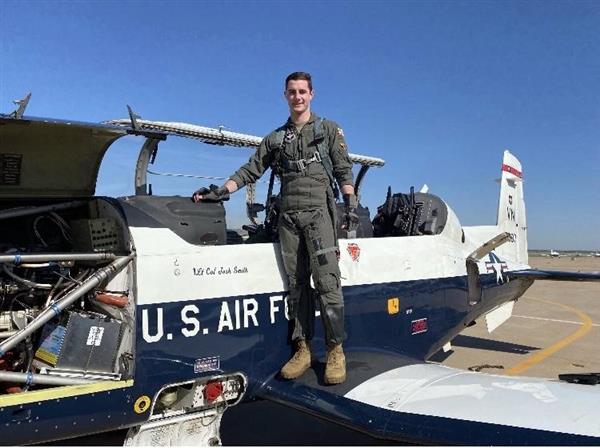 Phone:
Email:
Degrees and Certifications:
Brandan Walsh

1st LT Brendan Walsh graduated Lacey High School in 2016 and is a graduate of the United State Air Force Academy, class of 2020, where he earned a bachelor of science degree in Military Strategic Studies. LT Walsh also earned a coveted pilot training slot. First he served at Fairchild AFB, in Washington state, as he awaited pilot training. Step one was to complete Initial Flight Training over several weeks in Pueblo, Colorado. Soon after that, he found himself at Vance AFB in Oklahoma in Undergraduate Pilot Training (UPT). This training consisted of 12 months of long hours of academic class work, simulator training, flying sorties, acrobatic flying, cross country flights, formation flying, solos and check rides just to name a few, but he persevered and accomplished his childhood dream of becoming a pilot in the Air Force! On May 26th, LT Walsh graduated and received his wings as an Aviator.

He has continued his training at Vance AFB in a T-1 Jayhawk and will be finishing up this phase early next month where he'll select the air frame he wants to fly as a career pilot. His current goal is to fly the C-17 GlobeMaster. There will be more flight training in his air frame of choice before he finally land at his first duty station. All in all, for LT Walsh to achieve his dream from 8th grade to when he reported for his first flight assignment, it would have taken him TWELVE YEARS of dedication and hard work, intense focus and persevering through innumerable challenges to achieve it. His family and friends are so very proud of him and he wants to thank all of those at Lacey Township Schools who helped him along the way, especially his swim coach Mr. Brian Keelen and Mr. John Kuzan with the STEM program, who was and continues to be a very important mentor.