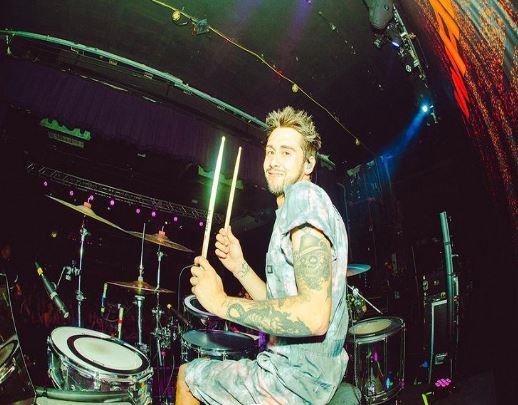 Phone:
Email:
Degrees and Certifications:
Billy Nally

Billy Nally began taking drum lessons when he was 10 years old. Shortly after, he enrolled in the RockIt for Kids program at the Count Basie Theater, where he auditioned to play in bands with other students and perform in their showcases. His desire to play grew and by the time he was a sophomore, he went to Nashville to take private drum lessons and further his resume. Billy graduated from Lacey Township HS in 2015. He also attended OCVTS in Lakewood for the Audio for Electronic Media course. Here, he received an award for Outstanding Student under the direction of Bill Bourke.

After graduation, Billy moved to Los Angeles where he began his professional drumming career in music. His band, The Wrecks, wrote and produced their first song, Favorite Liar, which hit radio stations and became their first hit. That song now has 41,914,368 streams on Spotify and is also played on the radio as well as other streaming platforms. Since that first song, The Wrecks have recorded 3 EP's, 2 albums, and a few singles.

Their second EP, Panic Vertigo, hit the Top 10 on Billboard recently! He has been on numerous U.S. and Canada tours and is currently finishing their headline, Better Than Ever tour. Billy has been fortunate to play in great venues, such as Webster Hall, Irving plaza, & Gramercy Theater in NYC, The Fillmore in Philly, The Stone Pony, and The Troubadour in Los Angeles, to name a few. The band has over 1,286,551 monthly listeners on Spotify. Their music can be heard on other platforms as well, such as Amazon and Apple music. They are currently signed with the record label, Big Noise, and will be going out on another headline tour in the fall.