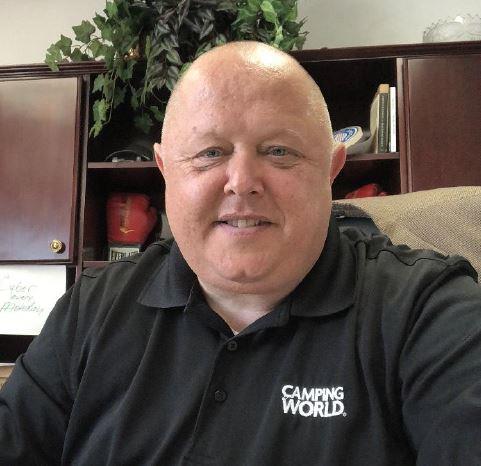 Phone:
Email:
Degrees and Certifications:
Frank Davis ~ Class of 1988

Thanks for the opportunity to tell my story and I truly hope it inspires. If it's just one student, I'm perfectly fine with it. I graduated from Lacey High in 1988 and owe a bunch of my drive to succeed to my parents along with the teachers and guidance counselors of Lacey township. I started washing campers when I was 13 on weekends and by the time I turned 16 my boss said I talked too much, so they put me in sales. I loved selling campers instantly and knew I'd want to make it my career.

I loved it so much and I guess it showed to my customers because I was able and blessed to buy my first house when I was just 18 years old. 25 years and 2 amazing children later in 2010, I received a call to be the sales manager for the local Camping World, which was an opportunity one shouldn't turn down. After 5 years as sales manager, I was offered the job of General Manager, which is the highest level at the store level with approximately 50 people working for me and, I feel it will be the job I retire from in 8-10 years and if all keeps going well my final resting place will be somewhere tropical. I hope every one of your students looks at their entry level position.

We all start as the start of great things and not at the bottom of the ORG chart. I remember washing campers like it was yesterday, thinking I can't believe I have the chance to start a career. If I can give just a few words of advice to live by, it is to make sure you choose a career you love, own it, NEVER be content and your career will pay you accordingly.