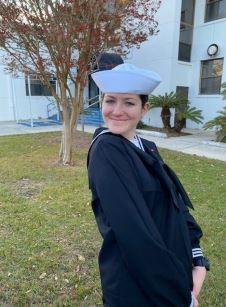 Phone:
Email:
Degrees and Certifications:
Valerie Meehan ~ Class of 2019 

Valerie was very involved in High School. She was in the National Honor Society, was class secretary, played volleyball and lacrosse, and also volunteered a lot of her time helping different charities. She graduated from Ocean County College College Academy, Cohort One with Honors on May 24, 2019. Then graduated from Lacey Township High School with honors in June 2019. Valerie has been the only student to speak at both 8th grade graduation and High School graduation, delivering excellent speeches. She was very active in her youth group at Forked River Baptist Church and had gone on a mission trip to York, England in 2018.

Valerie started Monmouth University in the fall of 2019. She went in academically as a junior and socially as a freshman. She completed the first semester with a 4.0 when she realized college life wasn't for her. She had known all along she wanted to work for the FBI & Homeland Security, so she signed up with the Navy on April 29, 2020. Since she had scored very high on the ASVAB, she was able to pick any job and she chose Cryptology (like a spy). She shipped out to Great Lakes, Illinois on October 21, 2020. Valerie went in as an E-3, which is a higher rank than the average recruit.

Since she had her Associates Degree she qualified for the higher rank. She also received extra bonuses for her Monmouth University credits. Val quickly became the Squadron Leader and Religious Petty Officer. She excelled in Boot Camp and was promoted to Master At Arms, graduating from boot camp at the top of her division on December 17, 2020. Valerie just landed in Pensacola, FL, where she is in a high security job position and is not able to talk about her job. Val will be a Cryptologic Technician and will be decoding highly classified information. Valerie is the only recruit that has three stripes on her uniform.