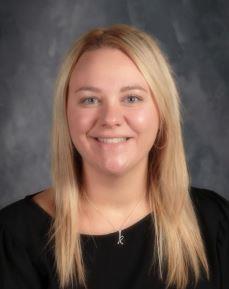 Phone:
Email:
Degrees and Certifications:
Kayla Peters ~ Class of 2013

Kayla is a 2013 graduate of Lacey Township High School. During her time at LTHS she participated in Girls basketball, the national honor Society and the intergenerational club. She worked part time at a local business and also worked with the Lacey Township Recreation Department. After graduating from Lacey, she went on to attend Rutgers university in New Brunswick. She spent four years as a part of the residential hall association. She served as director of College Avenue and then went on to become a Resident Assistant and Apartment Assistant. She graduated in 2017 with her bachelors in social work. From 2017 to 2018, she took a year off from school and served as the Program Supervisor of "Summer in the Parks" with the Lacey Township Recreation Department. In 2018, she started a dual Master's program at the University of Pennsylvania, where she received her M.S.Ed in Counseling and Mental Health Services and M.Phil. Ed in Professional Counseling. She graduated in 2020. She currently lives in Williamsport, PA, where she is a full-time K through 12 school counselor. She also works part time as a mental health counselor.