Why I Teach Music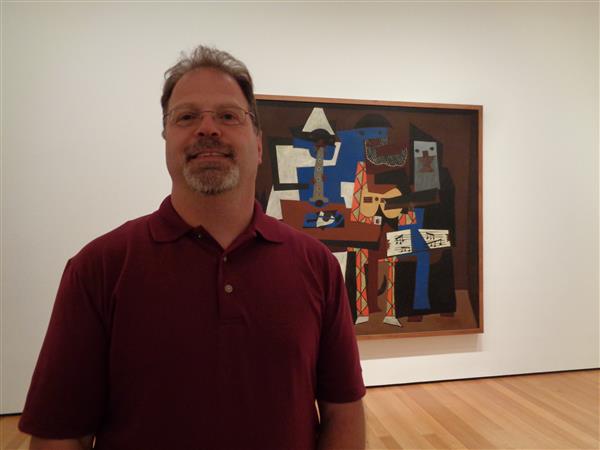 Phone: 609-971-5850
Email:
Degrees and Certifications:
Bachelor Of Arts - Shepherd College 1996 Teacher of Music (Instrumental and Vocal) K - 12 - NJDOE
Mr.

Brennan

Music is life. Music is art. Music is something you can both experience and interact with. Music can be both personal and shared among millions. Music can be experimented with or can follow strict structures. So how does one go about teaching music?

My job as your child's music teacher is to offer as many ways to use music as the medium will allow. They will have the opportunity to dance to the beat, sing the lyrics, perform on a drum. They may strum a ukulele or create rhythms using rhythm sticks. Music is full of math, science, history, reading, and movement. Students will have the opportunity to be a part of performing groups. They may play bells or chimes, be a member of our chorus, or learn to play the ukulele. In fourth grade, students have the option of joining the band and learning a band instrument.

Using this experiential approach, I hope, will lead your child to many wonderful moments in music and will better help them understand how music can be a part of their life.
About Teacher
Phone: 609-971-5850
Email:
Degrees and Certifications:
Music Education, Shepherd College
Mr.

Brennan

Mr Brennan studied music at Shepherd College, graduating in 1996. Before teaching at Cedar Creek Elementary, he worked as a music teacher at St. Joseph's Grade School int Toms. River. Since 1998 he has served Cedar Creek Elementary School as the general and vocal music teacher, directing The Cedar Creek Chorus, Creek Ringers and Ukulele Clubs. He has also worked as the Lacey High School Assistant Marching Band Director. From 1998 - 2007, Mr. Brennan conducted the Ocean Pops Community Band. He has also performed with the Lakewood Municipal Band, The Georgian Court College Band, South Jersey Wind Ensemble and many other small ensembles throughout the region.

My office hours are 8 am - 3 pm Monday - Friday.