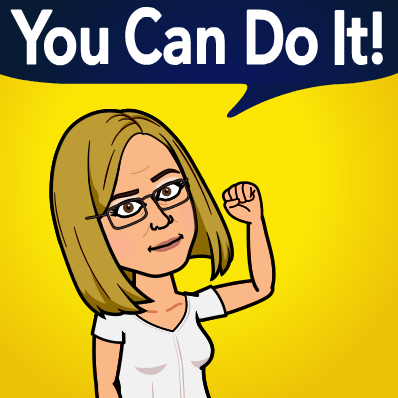 All work handed in is expected to be complete, neat, and on time. Since our work is a reflection of ourselves, all assignments should be our "best effort", whether a simple paragraph or a formal essay.

Handwritten assignments should be on lined paper unless otherwise instructed, but not on paper ripped from a spiral notebook. Clean edges only, please.

Proper heading should always be used on written assignments. Heading was reviewed in class and is part of our journal notes. Typed assignments should also have proper heading, and only be in Arial or Times New Roman font, size 12 or 14.

On or prior to the due date, assignments should be placed in the proper class folder or bin on the table in the back of the classroom, or uploaded to Google Classroom, as instructed. Assignments should be handed in immediately upon entering the classroom. Only work handed in on time will be eligible for reworking and regrading. In other words, if you don't get it in on time, you will not be given additional chances to re-do an assignment. If you are having trouble with an assignment, please ask me for additional help, or hand in what you have with a note showing your attempt and explaining what is challenging you. I will gladly allow extra time if effort was given, but not if an assignment was just ignored.

Classwork and Homework, unless a major writing piece, will be graded with a check minus (77%), check (88%) or check plus (100%). Some work will not be graded, but will be used in further assignments which may or may not be graded. Since we learn from doing, often homework will be practice in order to improve our skills, and those skills may be assessed at a later time for a grade.

Writing requires editing and proofreading. Basic writing skills such as punctuation and capitalization should be checked and fixed prior to handing assignments in. Checking work for completeness is directly related to "best effort". Often, work may be returned and marked as "re-do" in order to achieve "best effort".

Responsibility and Accountability are important life skills. Homework, Writing Pieces and Projects are expected to be tracked in planners, and handed in on time. If absent on due date, all assignments should be handed in on day of return. Missed work should be made up. Missed work will be marked as such in the gradebook, and will negatively affect grades. Please check the gradebook often.

Rubrics will be used for writing and will be made available to students for large assignments. Rubrics are usually assigned specifically to capture the writing skills the assignment is meant to assess. Students will also be self-assessing their work, guided by a rubric. Being able to explain what was done well, and what needs to be differently, will reinforce good writing habits and skill sets.

Journals will be graded for neatness of notes, completion of assignments, and preparedness. Your journal should be brought to class daily.

Assignments that are not completed at all, or are not attempted, will negatively affect the overall grade for the marking period.

Late homework will be marked as such and will carry a penalty. After 3 days, homework will not be accepted, but should still be completed so that skills can be practiced.

IT IS THE RESPONSIBILITY OF THE STUDENT TO CHECK IN UPON RETURN FROM ABSENCE TO FIND OUT WHAT NEW ASSIGNMENTS WERE GIVEN.

Values:

Homework/Classwork 25%

Quizzes 35%

Tests/Projects 40%

A = 92-100

B = 84-91

C = 77-83

D = 70-76
F = Below 70

How to Interpret the Online Gradebook:

When viewing the online gradebook, if the grade is blank, it means that the assignment is either not due yet, or it has not yet been graded.

If the grade says "MIS" (missing), assume that the assignment was collected, but the student did not submit by the due date and it still has not yet been received, and hasn't been graded. Usually, within a day of an assignment's due date, I will post a "MIS" for those students who did not hand in an assignment when it was due.

If the grade says "EXC" (excused), assume that the activity was done in class and was not an assigment that could have been made up possibly because it required an in-class discussion or group activity, or it pertained to a subject area that was done prior to a student's arrival to the classroom.

If the grade says "ABS" (absent), it means that the assignment occurred on a day the student was not in class, but will need to be made up within a reasonable amount of time (usually one extra day is added on for each day the student was absent). See me for clarification on any due dates for absent students.

If the grade has an icon next to it, it means that there is a note attached to that particular grade that may explain a bit more about it. For example, it may give specific reasons a student scored as they did, or it might be a "Way To Go!" to celebrate an exceptional submission.