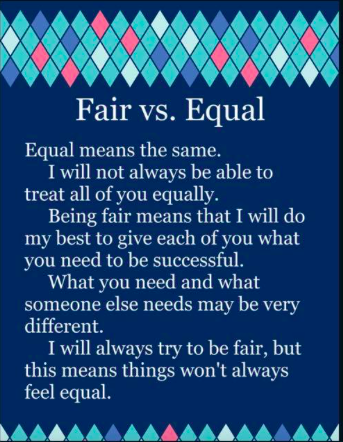 In order to take advantage of the learning time we have together, here are some guidelines to keep us all on the path to success:

Come to Class Prepared!

We have a bit more than an hour to spend together, and a lot of different topics to cover. Our activities will vary each day. To help you prepare for class, I will post a list of items outside my classroom door that we'll be using in class each day so you'll know what to be sure to have with you. Constantly having to go back to lockers to find the necessary items is distracting and time-wasting. Check the list daily to make sure you bring what you will need.

Always bring your independent reading book. We start each ELA class period with 10-15 minutes of quiet reading.

Always bring something to write with, your homework, your folder, and your journal for notes and writing assignments.

Always bring your planner.

Other books we'll use include your Close Reader Notebook, your Performance Assessment Notebook, your hard-cover textbook (they will be stored in the classroom for you!), and if assigned, a class novel.

A tote bag or backpack will help you stay organized as you travel from class to class.

Assignments Need To Be Handed In On Time!

While not assigned often, homework is expected be completed and handed in on time. Reading assignments given as homework are done so in order to prepare for a discussion or follow-up activities planned for the next class period. Writing assignments which are more involved or detailed are often given a few days to complete. However, all due dates are expected to be adhered to.

All assignments are expected to be "best effort" - in other words, all assignments should be checked for proper capitalization, punctuation, spelling and sentence structure.

A heading should be included on all papers that are handed in. The heading should have your Name, Class, Date, and Assignment Name.

Assignments should be recorded in your student planner when they are assigned. Some assignments may be given via Google Classroom.

Your Work Is A Reflection On You!

Your work is a reflection of yourself and your work ethic. How do you want to be perceived by others? Take pride in your work everyday in every classroom. Take a moment to organize your loose papers and your assignments. Take a moment to review what you've written, how you solved a math problem, and what you need to bring to school each day. Disorganization is chaos, and distracts you from your learning time. Always re-read your work and check for spelling, punctuation, capitalization and word choice. Your teachers shouldn't be distracted by silly mistakes that you should have caught with a simple read-through before handing work in.

With that being said, I will return papers that haven't been revised or edited prior to submission.

If You Don't Understand, Please Just Ask!

I'm more than happy to explain any concept, assignment or activity we do in class multiple times if you need clarification. You need to be sure to ask me for help. We have 30 minutes of recess before lunch during which I would gladly explain or re-teach whatever you need clarified. During class, just raise your hand and ask me to explain again. I'd rather go over something multiple times than have anyone confused. We are here to learn, so don't hesitate to ask for help.

Participate In Class Discussions!

One of the best ways to reinforce ideas and concepts is to participate in class discussions, or share a connection you have with a topic. By being an active listener (providing feedback, reiterating directions, clarifying ideas and concepts ), your brain will retain more of the information. We all know we want to build our schema, and participating is a great way to help our brains fill up that mental filing cabinet! It makes the class more fun and engaging, and helps us to learn from each other. Always feel free to jot down notes and ideas in your journal as well so you can refer back later when you need to clarify or complete an assignment.